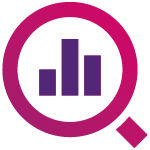 Clin-Q

Biostatistical Support Services
Although not always recognized, statistical support is important in every stage of a clinical study, from study set-up to interpreting the study results and anything inbetween. Involving an experienced statistician in the starting stages of a clinical study will pay out with better acceptance of the project by the regulatory authorities and ethics committees, plus a better study with clear results.
Clin-Q is a statistical consultancy firm with a wide span of experience in the field of clinical research, with a special focus on rare disease and medical device studies. We are familiar with the environments that the clients work in. We offer all the important key tasks and more, and are proud of our flexibility and open communication. We have collaborations with other small and flexible companies that can fill out any gaps in services that we cannot offer directly.